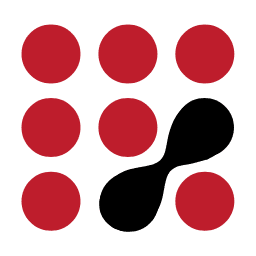 We know what you need
Grow Your Brand
with Premlinx today
Having trouble getting started?
By clicking on the «Send» button, you agree to the personal data processing policy.
Web App Development
Services we provide
CMS Website Development
WordPress

Harness the power of the world's most popular content management system (CMS) to create and manage your website content efficiently. Our WordPress experts design and develop custom themes, plugins, and features tailored to your unique needs.

Joomla

For a robust and versatile CMS solution, our Joomla development team has you covered. We create highly customizable websites and applications that leverage Joomla's flexibility and extensibility.

Drupal

Drupal is a robust and highly customizable CMS known for its flexibility and scalability. Services may include Drupal website design, development, theming, and module/plugin customization.
eCommerce Store Development
Shopify

Shopify is a user-friendly e-commerce platform. Services typically involve setting up Shopify stores, customizing themes, integrating payment gateways, and enhancing the overall e-commerce experience.

Woo Commerce

If you're looking to transform your WordPress website into a fully functional online store, our WooCommerce specialists can set up and customize your e-commerce platform to meet your specific business requirements.

Big Commerce

Explore our BigCommerce Development services for tailored e-commerce solutions. We design and develop BigCommerce stores, customize templates, and integrate features for an outstanding shopping experience.

Megento

Explore our BigCommerce Development services for tailored e-commerce solutions. We design and develop BigCommerce stores, customize templates, and integrate features for an outstanding shopping experience.

Theme Development

Enhance your website's visual appeal and user experience with our Theme Development services. Our designers and developers work closely to create custom themes that align with your brand identity and deliver a memorable user experience.

Odoo Development

Unlock the potential of Odoo, a versatile business management software suite. Our Odoo developers can customize and implement Odoo solutions to streamline your business processes and improve efficiency.

Plugin Development

Extend the functionality of your CMS or web application with our Plugin Development expertise. Our developers create custom plugins and extensions to add features and capabilities that align with your unique requirements.
Website Development
OUR SERVICES
HTML & CSS

HTML and CSS serve as the foundation of web development. Our experts craft clean, semantically rich HTML code and stylish CSS to ensure your website not only looks great but also performs optimally on all devices.

SQL

Effective data management is crucial for web applications. Our SQL specialists design and optimize databases to store, retrieve, and manage data efficiently, ensuring that your web applications operate smoothly.

Python

Django: Python, paired with the Django framework, offers a powerful combination for web application development. Our Django experts create secure and scalable applications that cater to your specific needs.

.NET

Leverage the Microsoft .NET framework for robust and scalable web applications. Our .NET developers build custom solutions that harness the full potential of this technology stack.

PHP

Laravel: PHP, coupled with the Laravel framework, is ideal for creating dynamic and feature-rich web applications. Our Laravel developers craft web solutions that are both highly functional and user-friendly.

React JS

Create dynamic and interactive user interfaces with React JS. Our React specialists design and develop user-friendly web applications that engage and captivate your audience.
Our Process
THINGS SIMPLE
We've created a roadmap for working with companies in a way that effectively executes a solid content marketing strategy.
Research

Compelling website content can't make you money if it doesn't get found by search engines. Our keyword research will uncover the best ways to get your content found.

Audit of Your Site

Our copywriting services include a deep-dive look into your current content to make sure that your content is fine-tuned for what Google and search engines look for.

Positioning

Our copywriting services offer unmatched attention to the technical components of SEO so your content ranks at the top of search engines and resonates with your readers.

Optimizations

Our writing services provide constant support to ensure your site is super-charged with unique content that rises to the top of Google and drives conversions for your business!