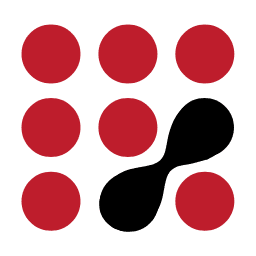 We know what you need
Innovate Your Business
with App Development.
Having trouble getting started?
Mobile App Development Services
Our Expertise
Android App Development

Our Android App Development services are tailored to cater to the diverse Android user base. We create Android apps that are not only visually stunning but also optimized for performance across a wide range of devices, ensuring maximum accessibility and user engagement.

iOS App Development

With a keen focus on Apple's iOS platform, our iOS App Development services ensure that your app takes full advantage of the latest iOS features and design guidelines. Whether you need a consumer-facing app or an enterprise solution, our team has the expertise to bring your iOS app vision to life.

UI/UX Mobile App

A visually appealing and user-friendly design is essential for the success of any mobile app. Our UI/UX design team combines creativity with user-centric design principles to ensure your app not only looks great but also provides an exceptional user experience.

Cross-Platform App

Reach a broader audience with our Cross-Platform App Development services. We utilize technologies like React Native and Flutter to build apps that work seamlessly on both iOS and Android, reducing development time and costs while maintaining a consistent user experience.

Custom Mobile App

No two businesses are the same, and your app should reflect your unique needs and goals. Our Custom Mobile App Development services allow us to craft tailor-made solutions that align perfectly with your business processes and user expectations.

Mobile App Security

Mobile app security is a paramount concern in the digital age. With the proliferation of mobile devices and the growing dependency on apps for various tasks, ensuring the security of mobile applications is more critical than ever.
Our Process
THINGS SIMPLE
We've created a roadmap for working with companies in a way that effectively executes a solid content marketing strategy.
Strategy Development

The initial phase comprehends the client's goals, onboarding, audience analysis, and competitor assessment. It results in a tailored digital marketing strategy aligned with client objectives, encompassing SEO, content, social media, email, and PPC within specified budget and timeline.

Implementation and Execution

Optimize website for user-friendliness and SEO. Create high-quality content. Manage social media, interact with the audience. Run paid ads. Execute targeted email campaigns. Employ analytics for data-driven adjustments.

Monitoring and Optimization

Track KPIs like website traffic, conversions, click-through rates, and engagement. Conduct A/B tests to refine strategies. Optimize campaigns, content, and keywords based on data. Maintain budget transparency and recommend adjustments as necessary.

Reporting and Communication

Deliver consistent client updates with clear data visualization via charts and graphs. Share feedback and improvement recommendations. Evaluate results against initial goals and strategize long-term digital marketing plans, considering evolving objectives and trends.