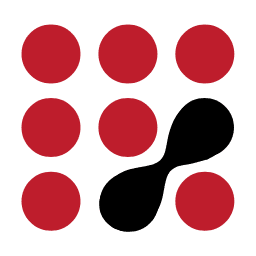 We know what you need
Grow Your Brand
with Premlinx today
Having trouble getting started?
Elevate, Innovate, Succeed: Tailored Solutions for Your Business Growth and Efficiency.
Business Solutions
Our Expertise
Supply Chain

Supply chain management has become a very complex process. With new techniques and technologies coming into play, it is essential that we undertake measures of scrutiny to enhance our efficiency. Managing the raw materials sourcing is an extremely challenging task. In this aspect, Premlinx has been helping all their clients since 2005 by exhibiting consistent performance. We have been striving to procure the best raw materials on behalf of our clients.

Finance & Accounting

Proper financial management is essential to any organization success. It helps in raising the overall value of the company. Now accounting is the reporting of all the financial activities, which are taking place. Both these activities go hand in hand like two peas in a pod. The financial management aspect however is of greater importance. At Premlinx, we offer the most efficient services, which help all our clients gain an edge in the competitive market.

Business Analytics

Dashboards and reports are a sure-fire way to get to know the efficiency of the various segments of a business. It provides a general overview of any key objective of a business, for example, marketing and sales. At Premlinx, our experts are fully equipped with all the software to help enhance the productivity of dashboards. Reports are a more formal and detailed way to analyze any business objective. It takes more time to weigh the pros and cons of each decision.
Our Process
THINGS SIMPLE
We've created a roadmap for working with companies in a way that effectively executes a solid content marketing strategy.
Strategy Development

The initial phase comprehends the client's goals, onboarding, audience analysis, and competitor assessment. It results in a tailored digital marketing strategy aligned with client objectives, encompassing SEO, content, social media, email, and PPC within specified budget and timeline.

Implementation and Execution

Optimize website for user-friendliness and SEO. Create high-quality content. Manage social media, interact with the audience. Run paid ads. Execute targeted email campaigns. Employ analytics for data-driven adjustments.

Monitoring and Optimization

Track KPIs like website traffic, conversions, click-through rates, and engagement. Conduct A/B tests to refine strategies. Optimize campaigns, content, and keywords based on data. Maintain budget transparency and recommend adjustments as necessary.

Reporting and Communication

Deliver consistent client updates with clear data visualization via charts and graphs. Share feedback and improvement recommendations. Evaluate results against initial goals and strategize long-term digital marketing plans, considering evolving objectives and trends.