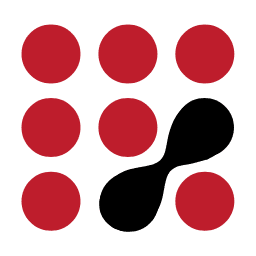 We know what you need
Grow Your Brand
with Digital Marketig
Having trouble getting started?
By clicking on the «Send» button, you agree to the personal data processing policy.
Digital Marketing Services
Our Expertise
Google My Business

We're your digital ambassadors to the local community. With our GMB Management services, we ensure that your online presence reflects the true essence of your business. We claim, optimize, and maintain your Google My Business listing, so when potential customers search for you, they find not just a listing, but a welcoming, informative, and trustworthy representation of your brand.

Search Engine Optimization

Imagine your website as a treasure chest hidden in a vast digital sea. Our SEO experts are the compass that guides search engines to discover and recognize the value within your site. We optimize your content, enhance your online visibility, and help you climb the search engine ranks. With our SEO services, we're not just boosting your website; we're opening the door to a world of potential customers who are searching for what you offer.

Social Media Marketing

Social media is the digital town square, where conversations, connections, and communities thrive. Our SMM services are like your friendly, outgoing neighbor who knows everyone and has the latest news. We create engaging social media campaigns, spark conversations, and build relationships with your audience. It's not just about marketing; it's about forging connections and being part of the conversation.

Pay-Per Click

PPC is like the express lane to reach your target audience. Our PPC experts are your skillful navigators through the complex landscape of online advertising. We carefully curate and manage your ad campaigns, ensuring your budget is well spent and that your ads are seen by the right people at the right time. It's not just clicks; it's about making each click count towards your business goals.

Content Markeitng

Think about your favorite storyteller, captivating you with tales that resonate with your interests and needs. That's what content marketing is all about. We create valuable, entertaining, and informative content that speaks to you, providing solutions and building trust along the way.

Email Markeitng

Think of email marketing as a friendly conversation in your inbox. We send you messages tailored to your preferences and needs, not spam. It's like having a personal shopper who knows your style and recommends the perfect products just for you.

Affiliate Markeitng

Just like your friend rcommends you a product or service they've tried before and liked it. Affiliate marketing works the same way. Our partners, like your friends, share products they believe in, and when you make a purchase, they earn a commission—a genuine win-win.

Online Reputation Management

Picture us as your guardian angels in the digital realm, watching over your brand's online image. We ensure that when someone looks you up online, they see the best version of your brand. It's like curating your own digital gallery of positive experiences and testimonials.

Video Marketing

Video marketing is like inviting your audience into your world. We use videos to show the heart and soul of your brand, sharing stories, demonstrations, and authentic moments. It's like having a friendly chat with your audience, bringing your brand to life.
Our Process
THINGS SIMPLE
We've created a roadmap for working with companies in a way that effectively executes a solid content marketing strategy.
Strategy Development

The initial phase comprehends the client's goals, onboarding, audience analysis, and competitor assessment. It results in a tailored digital marketing strategy aligned with client objectives, encompassing SEO, content, social media, email, and PPC within specified budget and timeline.

Implementation and Execution

Optimize website for user-friendliness and SEO. Create high-quality content. Manage social media, interact with the audience. Run paid ads. Execute targeted email campaigns. Employ analytics for data-driven adjustments.

Monitoring and Optimization

Track KPIs like website traffic, conversions, click-through rates, and engagement. Conduct A/B tests to refine strategies. Optimize campaigns, content, and keywords based on data. Maintain budget transparency and recommend adjustments as necessary.

Reporting and Communication

Deliver consistent client updates with clear data visualization via charts and graphs. Share feedback and improvement recommendations. Evaluate results against initial goals and strategize long-term digital marketing plans, considering evolving objectives and trends.